Existing System Inefficient and Unreliable
First Order Red were finding their existing software system was becoming increasingly inefficient and unreliable and involved a largely manual process when managing their surveys.

First Order Red carefully studied the software market for off-the-shelf solutions to meet their needs and couldn't find anything suitable and were not prepared to make the necessary compromises required to make one 'fit' their growing business.

Breeze-IT were approached with some radical ideas for how they wanted to streamline their survey process all the way from raising and tracking the job, defining the site, recording the survey details on site, applying the sample results from the laboratory, all the way through to the production of the final survey report.
Our Approach
Our goal was to turn these ideas into a cross platform reality with seamless integration of server and desktop based technologies with an innovative Android app.

Working closely with First Order Red, understanding the process involved combined with knowing and exploring the technical possibilities has allowed us to create a unique piece of software that will revolutionise the way they operate.

Whilst the software produced for First Order Red specifically reflects their own business activities and is completely bespoke, many of the fundamental principles used would be equally applicable across many industry sectors, where efficient and streamlined management of surveys and field based data recording is a key factor.

Project Type: Bespoke job tracking and field based survey data gathering and reporting tool.
Service Provided: Analysis, consultancy, design, integration and build.
Key Technologies: ASP.NET, SQL Server 2008, C#, JQuery, Android platform development and deployment, Open XML (for Word document creation).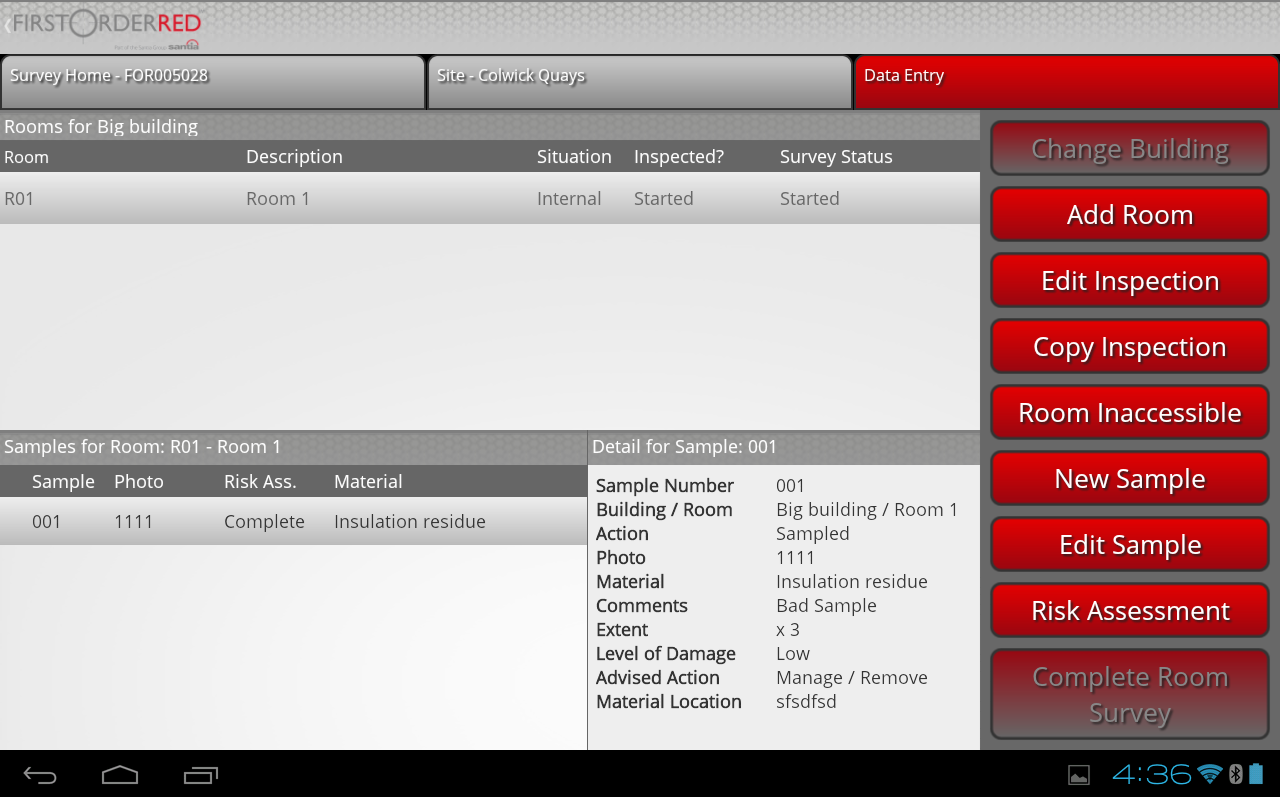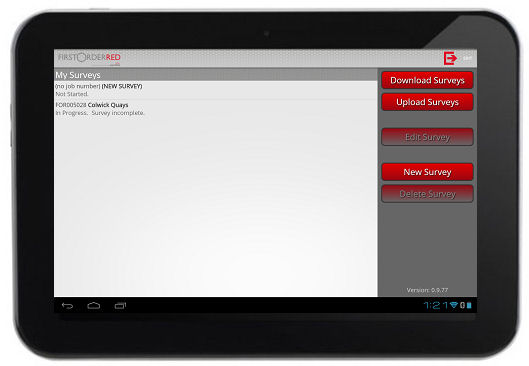 The Results
Ideas will shortly be turning into reality for First Order Red with their new system almost ready for launch. A bespoke platform which will enable a smooth transition towards a more efficient and streamlined survey process - from the recording of a new job, recording of survey details, progress tracking, application of laboratory sample results, through to the production of the final survey report.